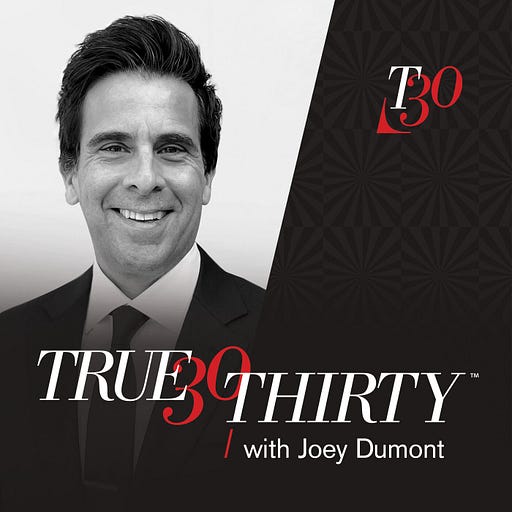 Sep 8, 2022 • 1HR 15M
Why the Modern Left Loathes the Working Class, with Paul Embery
True Thirty, with Joey Dumont is a podcast that discusses and debates our society's most politically compelling topics through the lens of slow journalism. Each show is investigated with a focus on narrative as well as discovery. We believe that the complexity of culture cannot be crammed into six-minute television segments, or snippets and memes on social media, where ideology and entertainment is now the priority. On the program, you'll hear the opinions of subject matter experts who'll explore the tangled topics of our day. Our collective goal is to help people better understand one another, not win a battle. After listening, you'll be reminded that a proper debate is not about victory, but that of inquiry, education, and viewpoint diversity. So tune in and talk amongst yourselves. You may even learn a thing or two.
Today, my guest is Paul Embery, a British author, political commentator, firefighter, and trade union activist for the London Fire Brigade. Embery is a columnist for publications like Unherd, HuffPo, the BBC, and serves as a guest host for The Political Correction segment of GB News.
In 2020, Embery published his best selling book, Despised: Why the Modern Left Loathes the Working Class. It was this illuminating and controversial book that inspired me to reach out and invite him on the show. 
Drawing on his background as a lifelong liberal who grew up in the blue collar town of Dagenham, Embery writes passionately about the disconnect between the traditional working-class values of his upbringing vs. globalization and the new wave of identity politics that now dominates the Labour Party.  
During our chat, we discussed the many parallels between Britain's Labour Party, and America's Democratic Party. The similarities are stunning, to say the least. 
I hope you enjoy Paul's insight and candor as much as I did.
Watch Episode:
True Thirty is a reader-supported publication. To receive new posts and support our work, consider becoming a free or paid subscriber.