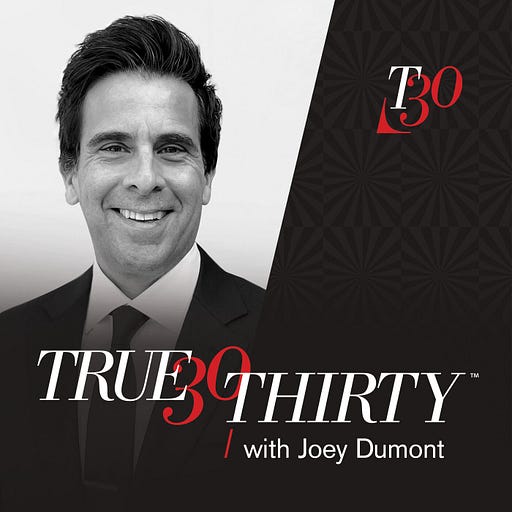 Apr 3 • 1HR 17M
"What is harm reduction, and why does it matter?" with Meaghan Thumath
True Thirty, with Joey Dumont is a podcast that discusses and debates our society's most politically compelling topics through the lens of slow journalism. Each show is investigated with a focus on narrative as well as discovery. We believe that the complexity of culture cannot be crammed into six-minute television segments, or snippets and memes on social media, where ideology and entertainment is now the priority. On the program, you'll hear the opinions of subject matter experts who'll explore the tangled topics of our day. Our collective goal is to help people better understand one another, not win a battle. After listening, you'll be reminded that a proper debate is not about victory, but that of inquiry, education, and viewpoint diversity. So tune in and talk amongst yourselves. You may even learn a thing or two.
Meaghan Thumath is a practicing nurse, clinical assistant professor at the University of British Columbia (UBC), and the regional director of communicable disease control at Vancouver Coastal Health. She holds a Masters of Science in public health from the London School of Hygiene and Tropical Medicine, and a Ph.D. from the University of Oxford as a Trudeau scholar.
Meaghan is an active member of the World Health Organization's WHO Emergencies Programme (WHE) with recent deployments to support the COVID-19 response in South Africa and the Ebola Response in the Democratic Republic of Congo.
I invited Meaghan on the program to share her expertise on the topic of harm reduction policies here in North America. During our time together, we talk about her experience as a street nurse, her own purview on the topic of substance abuse, and her hope of a dignified national approach to assist our growing homeless and addicted populations worldwide.
Meaghan's love and attention to our world's most marginalized communities is even more impressive than her storied experience and education.
I hope you learn as much from her as I did.
Watch Episode: