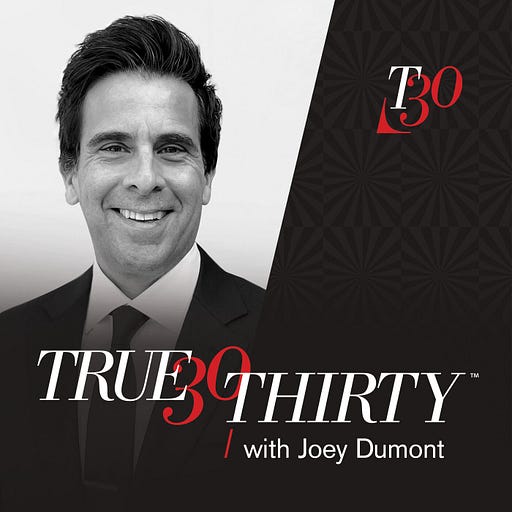 Mar 1 • 1HR 9M
The Myth of Left and Right, with Hyrum Lewis
True Thirty, with Joey Dumont is a podcast that discusses and debates our society's most politically compelling topics through the lens of slow journalism. Each show is investigated with a focus on narrative as well as discovery. We believe that the complexity of culture cannot be crammed into six-minute television segments, or snippets and memes on social media, where ideology and entertainment is now the priority. On the program, you'll hear the opinions of subject matter experts who'll explore the tangled topics of our day. Our collective goal is to help people better understand one another, not win a battle. After listening, you'll be reminded that a proper debate is not about victory, but that of inquiry, education, and viewpoint diversity. So tune in and talk amongst yourselves. You may even learn a thing or two.
Hyrum Lewis is a professor of history at BYU-Idaho, and a former Visiting Scholar at Stanford University. He received a PhD in history and philosophy from USC. And before coming to BYU-Idaho, he taught at Skidmore College in Saratoga, New York. 
Hyrum was born in Arizona, raised in Oregon, and now resides with his wife, Sundee, and their three kids in Rexburg, Idaho.
In January of 2023, Hyrum co-authored and published a book with his brother called The Myth of Left and Right, How The Political Spectrum Misleads and Harms America. 
In it, to be brief, the authors argue that politics is more emotional than logical, and that the categories of Left and Right are no longer accurate or consistent – and are doing more harm than good to a culture already painfully divided by ideology.  
As I shared with Hyrum during our chat, rarely have I read a book that's remapped my own internal dialogue the way this book did. It's one of my favorite political reads in the past 10 years. I hope you learn as much from Hyrum as I did.
Watch Episode: