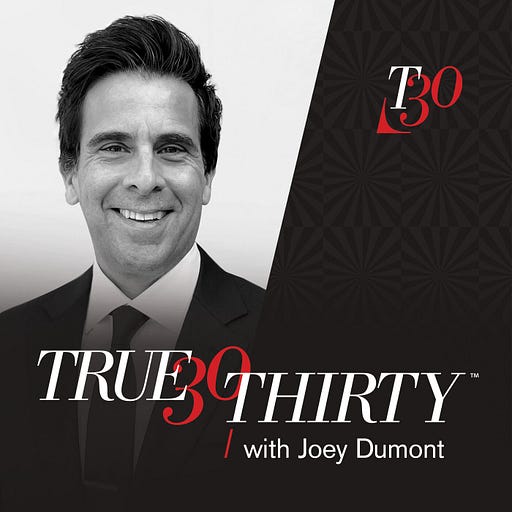 Mar 17 • 1HR 13M
Drag Queen Story Hour and Cultural Appropriation, with Robert Jensen
True Thirty, with Joey Dumont is a podcast that discusses and debates our society's most politically compelling topics through the lens of slow journalism. Each show is investigated with a focus on narrative as well as discovery. We believe that the complexity of culture cannot be crammed into six-minute television segments, or snippets and memes on social media, where ideology and entertainment is now the priority. On the program, you'll hear the opinions of subject matter experts who'll explore the tangled topics of our day. Our collective goal is to help people better understand one another, not win a battle. After listening, you'll be reminded that a proper debate is not about victory, but that of inquiry, education, and viewpoint diversity. So tune in and talk amongst yourselves. You may even learn a thing or two.
Robert Jensen (AKA Bob) is Emeritus Professor in the School of Journalism at the University of Texas at Austin. He is also the author of numerous books, including, An Inconvenient Apocalypse: Environmental Collapse, Climate Crisis, and the Fate of Humanity; The Heart of Whiteness: Confronting Race, Racism and White Privilege; and The End of Patriarchy: Radical Feminism for Men.
As you may have gleaned from his book titles, Bob is a humanitarian to his core, a man who cares about the plight of the less fortunate, and a man who has spent his entire life in the pursuit of helping our world become a better place.
But the reason I wanted to talk with Bob today, was due to a recent article he penned for Julie Bindel's Substack called "Drag Story Hour and Cultural Appropriation", specifically his feminist critique that these Story Hour events are just another example of patriarchy and objectification of women… which was a purview I had yet to read regarding this very divided topic in our culture.
During our chat, we talked at length about why Drag Story Hour is offensive to many feminists, as well as other topics like, trigger warnings, safe spaces on college campuses, and how political dogma is harming us all.
I hope you learn as much from this conversation as I did.
Watch Episode: