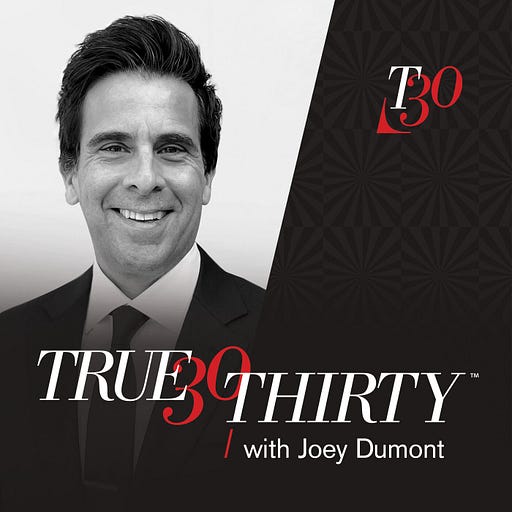 Apr 28 • 1HR 11M
"Academia is a Mess, but There is Still Hope," with professor Chris Ferguson
True Thirty, with Joey Dumont is a podcast that discusses and debates our society's most politically compelling topics through the lens of slow journalism. Each show is investigated with a focus on narrative as well as discovery. We believe that the complexity of culture cannot be crammed into six-minute television segments, or snippets and memes on social media, where ideology and entertainment is now the priority. On the program, you'll hear the opinions of subject matter experts who'll explore the tangled topics of our day. Our collective goal is to help people better understand one another, not win a battle. After listening, you'll be reminded that a proper debate is not about victory, but that of inquiry, education, and viewpoint diversity. So tune in and talk amongst yourselves. You may even learn a thing or two.
Chris Ferguson is an American psychologist who serves as a professor and co-chair of psychology at Stetson University in Florida. He previously served as an associate professor of psychology and criminal justice at Texas A&M International University.
Ferguson holds a PhD in clinical psychology from the University of Central Florida. He has clinical experience with juvenile justice populations as well as conducting evaluations from child protective services. In 2013 he was given a Distinguished Early Career Profession Award, and in 2014 he was named a fellow of the American Psychological Association.
In addition to his academic work, he was published a historical mystery novel entitled Suicide Kings, and more importantly, he plays in a Pink Floyd cover band called "Gods of Avalon." He lives in Orlando with his wife and young son.
I invited the professor on the show to discuss a recent piece he authored for Quillette called "Stuck in the Middle (of Academia), academia is a mess, but there is still hope." In it, he talks about topics like suppressed speech, sacred dogma, and its effect on education, online mobs, the attack on academic freedom, and what it's like to be a tenured university professor today.
I hope you learn as much as I did from Christopher.
Watch Episode: