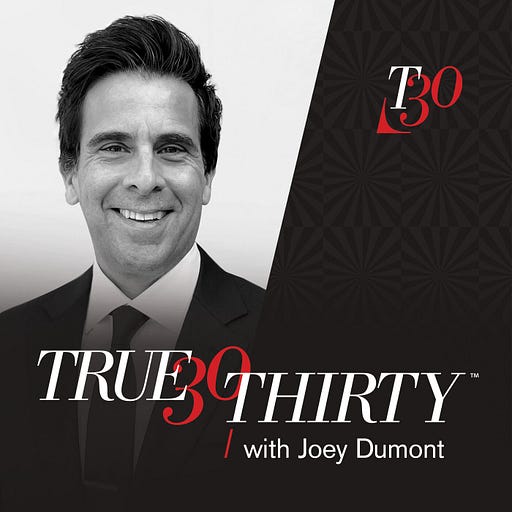 Jan 28 • 1HR 4M
A Case for Reformative Justice with Cristine Soto Deberry
True Thirty, with Joey Dumont is a podcast that discusses and debates our society's most politically compelling topics through the lens of slow journalism. Each show is investigated with a focus on narrative as well as discovery. We believe that the complexity of culture cannot be crammed into six-minute television segments, or snippets and memes on social media, where ideology and entertainment is now the priority. On the program, you'll hear the opinions of subject matter experts who'll explore the tangled topics of our day. Our collective goal is to help people better understand one another, not win a battle. After listening, you'll be reminded that a proper debate is not about victory, but that of inquiry, education, and viewpoint diversity. So tune in and talk amongst yourselves. You may even learn a thing or two.
Cristine Soto Deberry is the Founder and Executive Director of the Prosecutors Alliance, an organization that supports and amplifies the voices of California prosecutors committed to reforming our criminal justice system through smart, sage, modern solutions that advance not just public safety but community well-being.
Cristine spent 9 years with the San Francisco DA's Office, a decade as the Chief of Staff to San Francisco District Attorneys George Gascon and Chesa Boudin – as well as serving as San Francisco Mayor Gavin Newsom's Deputy Chief of Staff.
In our attempt to understand the many issues related to our criminal justice system here in San Francisco, we were thrilled to have Cristine join us and share her vision of what proper criminal justice reform looks like.
I hope you learn as much as I did from today's episode.
Watch Episode: